Jim McCullough:
672 Potato Hill Road NE
Moses Lake, WA 98837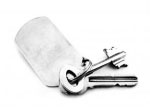 We are Members of the American Society of Farm Managers & Rural Appraisers. We are State Certified "General" Appraisers Authorized & Qualified to complete all appraisal assignments in compliance with the "Uniform Standards of Professional Appraisal Practice" (USPAP)
Agri/Com Appraisals has been approved by most lending institution including Commercial Banks, Credit Unions, Farm Service Agency (FSA) and for Farmer Mac & Agri Access loans or servicing action. We have also completed appraisals for and are relied upon by attorneys, accountants, business owners, buyers and sellers.